Best Binoculars Brands
Binoculars are an indispensable tools that every outdoorsman/woman must have. Whether your outdoor fun activity is bird watching, hunting, wildlife watching, hiking, camping, ocean viewing, fishing or kayaking, a quality pair of binoculars is an important item to have if you are looking to get the most out of your activity.
However, choosing the binocular that is able to meet your needs is not an easy task. In this day and age, innumerable binoculars brands have come out to offer some of the futuristic and innovative binoculars an outdoorsy person can find. This makes it hard for you to find a brand to choose from. But we are here to enlighten you.
In this post, we are going to take a look at some of the best binoculars brands out there. These brands offer the most reliable, functional and modern binoculars that every outdoorsman/woman will find useful. Let's get started.
Best Binoculars Brands
1) Vortex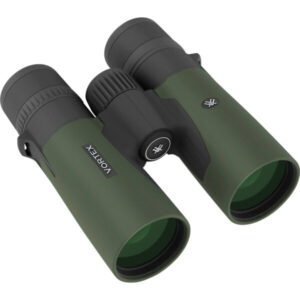 Vortex is one of the newest brands in the industry of optics. However, its popularity continues to grow year in year out. Over the past few years, Vortex has managed to draw people's attention with its high-quality and well-made optics.
One thing that makes Vortex stand out is the fact that it offers a wide selection of good-quality binoculars to meet the needs of every user out there. Additionally, Vortex binoculars are quality yet affordable. You can find a model that offers the same performance as other high-end models from other brands at a half the price.
Vortex also offers a diverse selection of high-quality spotting scopes, rifle scopes, red dot sights, holographic sights and monoculars, not just binoculars.
2) Nikon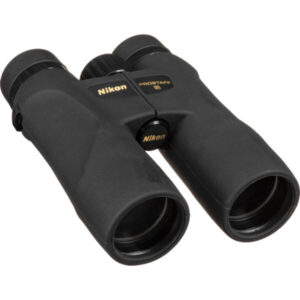 Nikon is one of the long-running binoculars manufacturers in the world. Being in the industry for over 90 years, Nikon continues to offer a great selection of high-quality binoculars ideal for wide range of applications.
Nikon is known for its quality camera lenses and this quality is maintained in all their binoculars. Additionally, all Nikon binoculars are well-crafted to survive harsh conditions. You can take them anywhere you go and they will survive anything thrown at them. Even better, Nikon offers reasonable pricing for all their products to meet the budget needs of different users. They also offer a wide selection of models to meet the needs of every user out there.
3) Leupold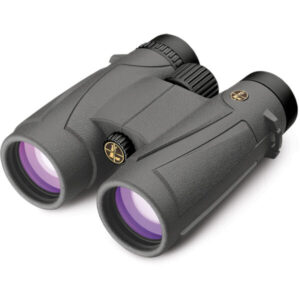 Leupold is one of the oldest optics brand out there. In the industry of optics, Leupold and Vortex are closely compared to be some of the most esteemed optics brands. Whatever outdoor activity you intend to engage in, best believe that Leupold binoculars will help you get the most out of it.
Leupold has been in the market for over a century. Since 1907, they continue to make diverse selections of optics that are built to last a lifetime. From its beginning up to today, Leupold promises to offer excellent and quality binoculars at various pricing to meet the different budgets needs of all users across the globe.
4) Bushnell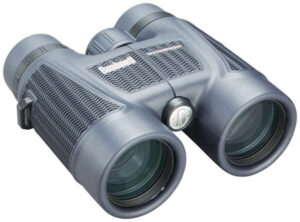 As one of the best binoculars brands, Bushnell offers a wide selection of high-quality binoculars ideal for a wide range of outdoor applications. Bushnell started as a brand manufacturing binoculars after which it diversified to manufacturing other optical devices like rifle scopes, spotting scopes and rangefinders.
In this day and age, Bushnell is one of the popular brands that is respected for its wide range of products. Their binoculars are known and respected for their crystal clear clarity in any light condition and in any weather condition.
5) Steiner Optics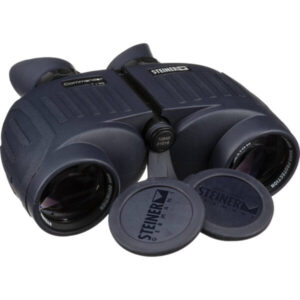 Another best binocular's brand on our list is the Steiner Optics. Like Bushnell, Steiner Optics are popularly known for binoculars. This brand started by making high-quality binoculars for the law enforcement officers many years ago.
As time passed by, they started to manufacture products and accessories for outdoor applications among them binoculars and rifle scopes. In modern age, Steiner makes some of the best binoculars that are ideal for use in different terrains and lighting environments. Another notable thing about Steiner binoculars is the indestructible housing. They are well built with high-quality materials to offer game-changing durability.
6) ATN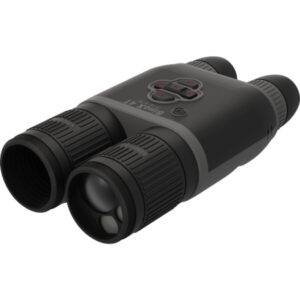 ATN is another binoculars brand that has been in the industry for quite a while. This brand goes way back as early as 1995.  Over the years, it has built its name as one of leading manufactures of night vision optical devices.
If you are looking for the best binoculars with night vision, ATN is the brand to go to. Their night vision binoculars have advanced infrared or thermal imaging technologies which broaden your vision when the sun sets.
Moreover, they offer a wide selection of night vision scopes, laser range finders and thermal scopes not just binoculars.
7) Vanguard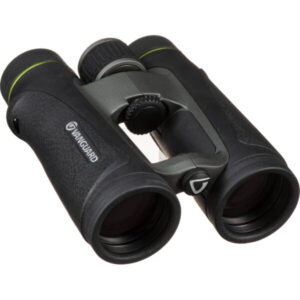 Vanguard combines innovative features, functionality and dependability to provide some of the best binoculars in the market today. They have a wide range of binoculars most of which are perfect for safari, birding and wildlife viewing.
Most of Vanguard binoculars are compact in size and lightweight for easy portability. This binocular brand is also known to offer good value for money with all its binoculars.
8) Celestron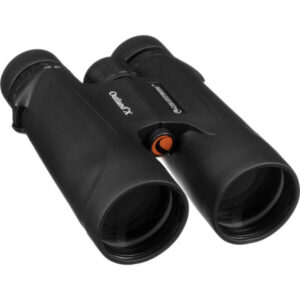 Next on our list is Celestron. Celestron in best known for its telescopes which they started manufacturing way back in 1960. Since then, they have grown from making telescopes to be one of the best binoculars brands out there.
Celestron offers a wide selection of binoculars which are ideal for all users, beginners and professionals alike. At first, Celestron mainly focused on making entry-level binoculars. However, they have now advanced and have started to make higher quality binoculars which are majorly known for affordability. They also make good quality spotting scopes that are as affordable as their binoculars and telescopes.
9) Swarovski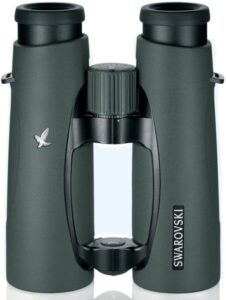 When it comes to premium quality binoculars, you can hardly beat the binoculars from Swarovski. Swarovski makes some of the top-tier optical devices with the primary aim of meeting the needs of professionals and serious outdoor enthusiast.
All their high-end binoculars incorporate ergonomic designs, functionality and versatility to offer exceptional optical performance. Despite their relatively high-end prices, the durability and reliability of Swarovski binoculars makes them worth every single penny.
10) Athlon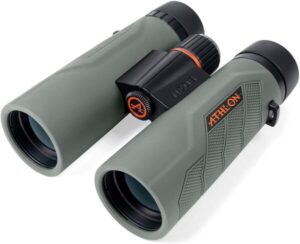 Athlon is an American brand that makes premium-grade sport optics as well as multiple accessories for the outdoor market. These outdoor products include binoculars, rifle scopes, spotting scopes, red dot sights and related accessories such as tripods, binocular harness and binocular tripod adapters.
One thing that makes this brand shine is that it offers a wide selection of binoculars all of which are available at very competitive prices. Today, Athlon has six ranges of binoculars. With each range comes binoculars of different size and magnification options to suits the needs of different users out there.
11) MINOX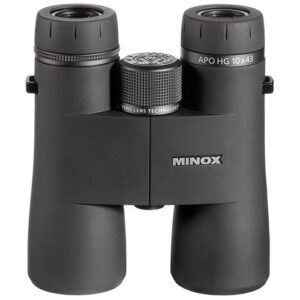 MINOX is an innovative optics brand based in Germany. This brand prides itself on the quality workmanship. While MINOX are popularly known for their spy cameras, they also manufacture an array of high-quality binoculars, spotting scopes, monocular and night vision devices.
MINOX binoculars are made with premium-grade optics which provide exceptional optical performance in any lighting environment. These binoculars are mostly ideal for serious birders, nature observers, hunters and mariner users. MINOX binoculars are also available at reasonably low costs but they never compromise on quality.
12) Zeiss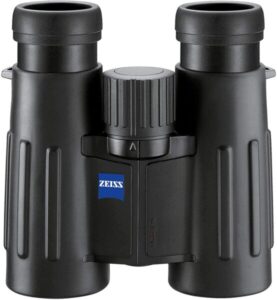 Zeiss is another German brand which makes some of the high-quality binoculars for virtually all outdoor activities. Zeiss headquarters are in Germany but they have production centers and offices in over 30 countries.
Zeiss Binoculars pride themselves on premium-grade quality, innovation, versatility and functionality. Every binocular has its lenses made with fluoride ions which provide exceptional image quality even in poor light settings. Additionally, all their binoculars are fully waterproof and fog proof for all-weather performance.
Final Thoughts
Hopefully, this post has given you all the information you need about the best binoculars brands. With so many binoculars' brands out there, understanding the history of each brand and knowing what they specialize in will help you determine which brands suits your needs best. When buying binoculars be activity specific then take your time and go through the features that different models have, then settle for a unit that works best for your individual needs.
See Also