Binoculars are important sighting tools that help us get closer to nature. They make the best travel companion for nature lovers whenever they are out to explore the great outdoors. However, with tons of binoculars available on the market, you are probably asking yourself this question, what should in look for when buying binoculars?
When you are buying the binoculars online, you should go through different buyer's reviews to access the quality, ease of use and optical performance of the unit you intend to buy. With that in mind, here are 6 things to look for when buying binoculars.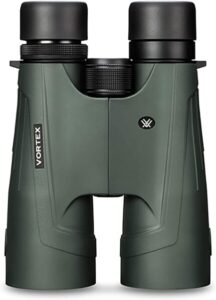 What Should I Look for When Buying Binoculars?
1)Intended Use
Binoculars are made differently. What works for your neighbor might not work for you as well. If what you want is a pair of binoculars for a specific purpose such as hunting, astronomy or bird watching, here are the basic guidelines that should help you make the right buying decision.
Birding Binoculars
The best birding binoculars are either mid-sized or full-sized. 8×32, 8×42 and 10×42 binoculars are popular among birders. The 10×42 binoculars are good for long-range birdwatching, while the 8×42 and 8×32 models are more helpful for close-range bird watching. Apart from size, binoculars for bird watching should be water resistant and fog proof as most bird watching take place outdoors.
Backpacking and Hiking Binoculars
When it comes to hiking and backpacking, your main concern should be weight. You'll need a compact and lightweight pair of binoculars that's easy to pack and won't weigh you down. Look for a model with 8x or 10x magnification and a smaller objective lens of between 28 to 32mm. Additionally, the unit should be durably made to withstand impacts and falls. It should also be sealed on all ends to lock out moisture, dust and dirt.
Hunting Binoculars
Hunting binoculars have higher magnification and bigger objective lens. If you are hunting long-range targets, go with a high zoom power of at least 10x. If you'll be hunting in low light conditions, choose the full-size objective lens of at least 42mm. 10×42 and 10×50 are the options to choose from. Also make sure that the unit is durable, shockproof and resistant to weather elements.
Astronomy Binoculars
For astronomy binoculars, you'll need to maximize magnification power as well as light gathering ability. You can go higher than 10x magnification depending on your needs. For the objective lens, you can above higher than 50mm. The lenses should be fully coated/multi-coated to enhance light transmission. Since most astronomy binoculars are bulky, you'll require a tripod to provide a steady hands-free viewing platform.
Safaris and Wildlife Viewing Binoculars
Here, you are spoilt for choice. You can go for 8×32, 8×42, 10×32 or 10×42. If you intend to view distant wildlife, you can go for a 10x magnification instead of 8x. You should also go for the mid-size 32mm objective lens if you don't want too much weight. The binoculars should also be waterproof and gas-filled to prevent internal fogging caused by changes in temperature.
Ocean Viewing and Paddling Binoculars
This is where you need to make sure that the binoculars are fully waterproof. When it comes to magnification, both 8x and 10x will do. Given that people engage in these two activities during the day, a mid-sized 32mm objective lens will be sufficient. You'll also need a unit a unit that's light, compact and easy to carry.
2) Lenses
The type of glass used in making the binoculars has a direct impact on its optical performance. To have bright and vivid image views, look for binoculars made with high-quality glass.
When it comes to the lens coating, make sure that the lenses are either fully coated or fully multi-coated. This help reduce light reflection and enhance light transmission to provide brighter and clearer images even in low light conditions.
3)Protection Features
The binoculars you choose to buy should be fully waterproof and fog proof. Binoculars are typically O-ring sealed to lock out moisture, dirt and dust. This means that you can use them even when it's raining and they won't get damaged.
Binoculars tend to fog up on the inside when temperatures fluctuate. This hinders clear views and can damage the optics if moisture gets trapped inside. To avoid this, binoculars are filled with nitrogen gas which isn't affected by temperature changes.
When it comes to physical protection, binoculars are covered with rubber armor to absorb shock and impacts. Any binoculars meant to be used outdoors should have this worthwhile feature.
High-end binoculars have a protective Armortek coating on the exterior lenses. It protects the lenses from scratches and sheds off dirt, oil and fingerprints.
4)Magnification Power
The other important feature consider is the magnification power. If you are new in the market, magnification shows how big an object will appear when you are looking through the binoculars. For example, in a 10×50 binoculars the image will appear 10 times closer than it appears with naked eyes.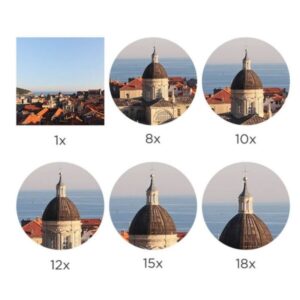 What you intend to use the binoculars for will play a huge part in which magnification power you should go for.If you are viewing close range targets, you should go for the 8x magnification. It gives you a wider field of view which makes it quick and simple to identify fast-moving targets.
For long-range target viewing, you will need more magnification. A model with 10x magnification will give you more detailed look when viewing distant objects. You can go higher than 10x if the targets you are viewing are further away.
5) Eye Relief
Eye relief refers to the distance between your eye and the binocular's eyepiece when the entire field of vision is viewable. Binoculars with long eye relief offer comfortable views and reduce eye fatigue during long viewing sessions.
If you are an eyeglass wearer, this is an important feature to consider. You'll want a unit that offers an eye relief measurement that's long enough to provide you with comfortable views with your glasses on. Most binoculars offer adjustable eyecups which allow you to customize the eye relief.
6) Objective Lens Size
The size of the objective lens plays a major role in how much light the binoculars collect. Binoculars with large objective lens gather more light and produce brighter image views compared with their small-sized counterparts. However, they have a drawback of making the binoculars weigh more.
If you intend to use the binoculars in low light conditions, look for binoculars with a large objective lens. On the other hand, you don't have to worry about how much light the binoculars can gather if you intend to primarily use it during the day.
Conclusion
I hope that you have found this post on what should I look for when buying binoculars to be helpful. Remember that the best binoculars are those that you can actually use. Whether you are buying your first-time binoculars or an upgrade, these factors should help you make the right buying decision.
See Also